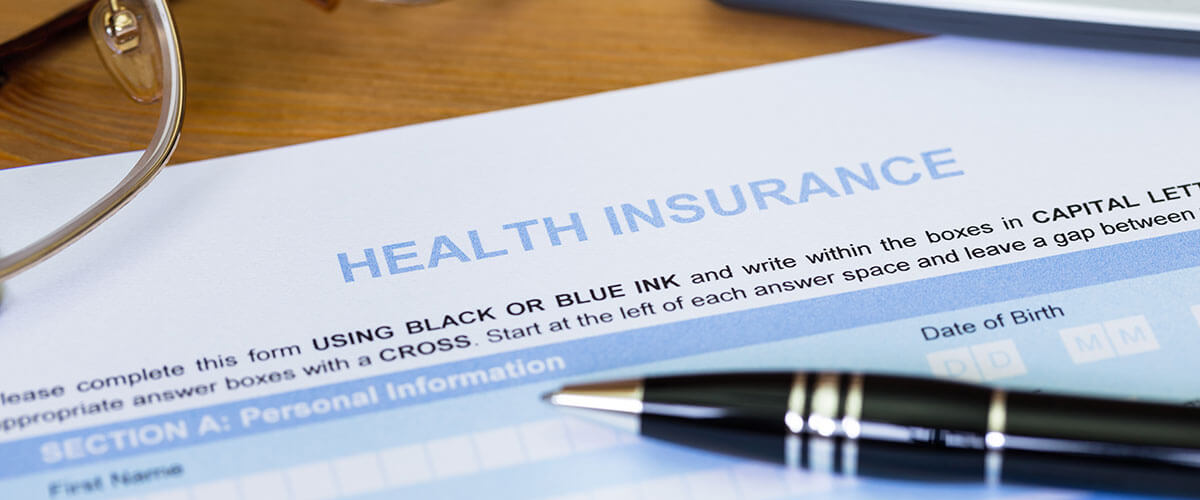 Insurance Plans
As is customary, payment is requested at the time of service for all office services and hearing aid services. Medicare, HMO or PPO insurance co-payments and deductibles are also payable at the time of your visit. If you have special circumstances, please see our patient account representative. We do participate with several HMOs and PPOs as well as Medicare and Medicaid. If you have private insurance, you will be provided the necessary form to bill your insurance for office services.
Your Insurance Plan is a contract between you and your insurance company. Each insurance company has different requirements, and you should familiarize yourself with your company's rules for payment of your health care expenses.
Collections on Day of Visit
Please be aware that collections made by our office staff at the time of appointment are only an estimate for services rendered. The medical note must be completed by the provider before the actual charges can be calculated for the services rendered for the visit. The actual charges may be more or less than the estimate made after services are rendered. If you have insurance, we make a good faith effort to estimate what payment we expect to receive from the insurance company. The patient is responsible for any services provided, any out-of pocket costs or non-covered services. Our policy is to bill and collect any balances due for services rendered by Tallahassee Ear, Nose and Throat.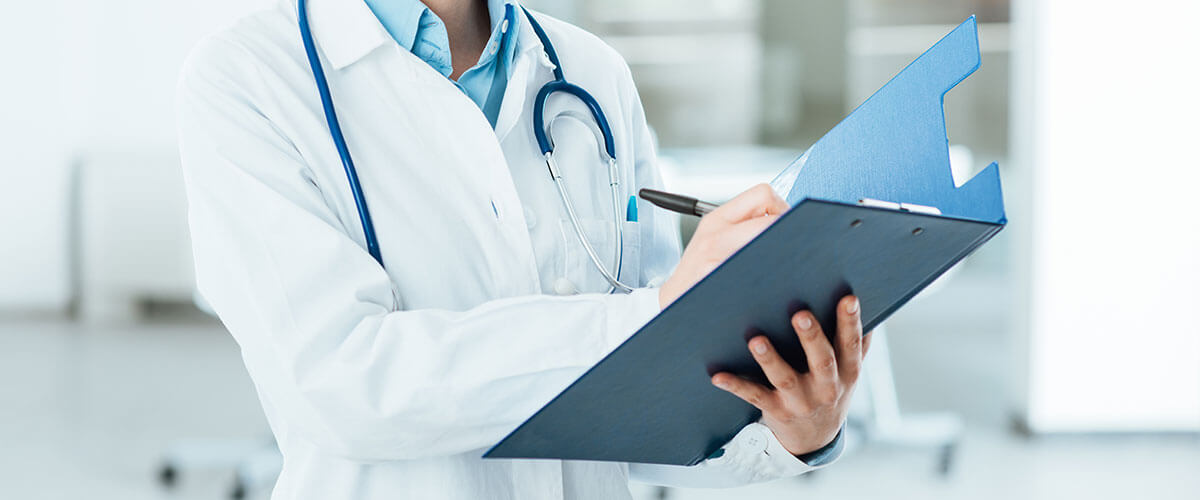 Understanding Your Health Record
Each time you visit Tallahassee Ear, Nose & Throat-Head & Neck Surgery, P.A a paper and/or an electronic record of your visit is created. Typically, this record contains your symptoms, examination, diagnoses, treatment, and a plan for future care or treatment.
This information, referred to as your medical record, serves as:
A basis for planning your care and treatment.
A legal document describing the care you received.
A form of communication among the many health professionals who contribute to your care.
A means by which you or a third-party payer can verify that services billed were actually provided
A tool which is used to analyze and improve our care outcome.
Understanding what is in your record and how your health information is used helps you to ensure its accuracy, better understand who, what, when, where, and why others may access your health information, and make more informed decisions when authorizing disclosure to others.
---
Protecting Your Health Record
At Tallahassee Ear, Nose & Throat – Head & Neck Surgery, P.A., we are committed to responsibly treating and protecting your private health information. We gather this information from your patient forms, health questionnaires, insurance intake forms and related hospital records if applicable. We will use this information to provide caring and quality medical care to you and your family.
As part of our standard treatment operations we may share information with such facilities as hospitals, laboratories, pharmacies, diagnostic centers, or other healthcare providers. For contracted insurance providers your information is used for claims management and to obtain payment from insurance carriers. As required by most insurance carriers we must exchange data for eligibility, benefit and coverage determinations, pre-certification, and utilization review.
Your information is maintained in our office in our management computer system. We also maintain information about you in your medical chart. At Tallahassee Ear, Nose & Throat – Head & Neck Surgery P.A. we limit the access to your protected health information to employees, other health entities, and business associates who have a need to know minimal necessary information for a health care operation.
Your medical information may be reviewed for inclusion and referral in research studies. You will be notified. We may leave a message to contact you about an appointment or test results. Upon your request, we should be able to provide your PHI in an electronic format via our patient web portal. With some limitations you have a right to inspect, amend, copy and receive an accounting of disclosures of your medical and billing records. Tallahassee Ear, Nose & Throat – Head & Neck Surgery P.A. has a right to request information on disclosures to non-entities.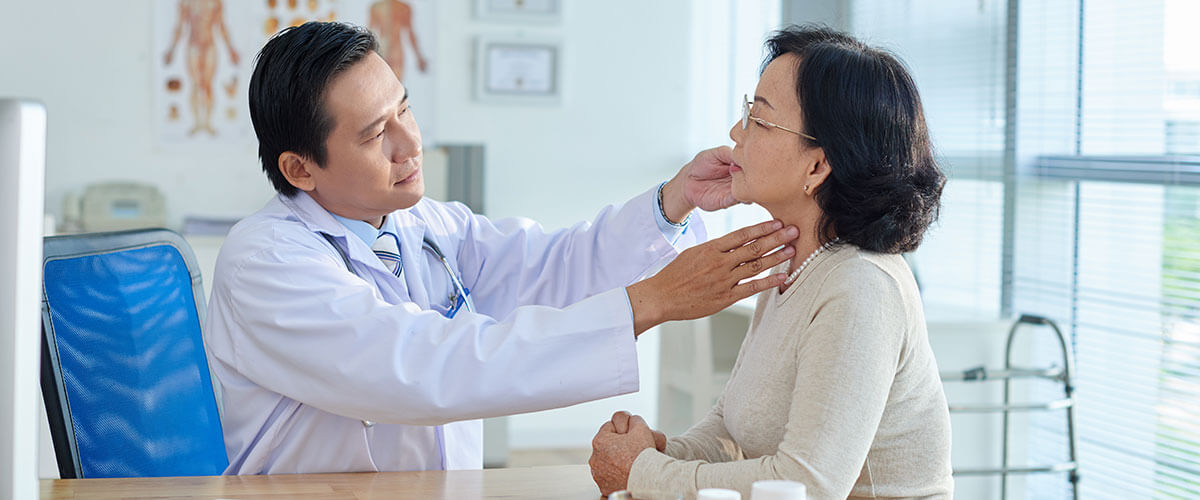 Office Procedures & Patient Interaction
Tallahassee Ear, Nose & Throat-Head & Neck Surgery, P.A., was established in 1986 with the goal of providing not only the best care in this area, but also the best care that you can receive anywhere. It is important to us that we offer the best medical treatments in an efficient office setting.
We operate with the following procedures to provide the best care.
Patient Arrival:
When you arrive, you will be asked to complete a demographic profile, medical history and provide us with a copy of your insurance card. You will be asked to allow a photo to be taken so we can retain as part of your identification on file. Upon your return visit demographics and insurance information will be verified. Occasionally, you will be asked to update your profile. When the provider is ready to see you as a patient you will be called by name from our lobby. Patients that are under the age of 18 should be accompanied by a legal guardian. Legal guardianship paperwork should be on hand in order for the patient to be seen unless the physician agrees otherwise.
Patient Authentication:
When communicating over the phone, regarding your health care or billing, we will ask you to provide your full name, date of birth or other information that we may use to verify your identity or the identify of those who you granted permission.
Confirmations:
Prior to your appointment we will contact you via mail, voice, text, email or portal to remind you of your appointment unless you request for us to do otherwise. If you are not available, we will leave a message with the person who answers the call, the answering machine, or voicemail. We will do the same if we are contacting you regarding appointment details related to a test that you may need to schedule outside our office (I.e.: MRI).
Missed Appointments:
An established patient who misses a scheduled appointment may be notified by mail, voice, text, email or portal to inform you of a missed appointment. Any of these methods may include our office name, the date of the appointment and the name of the provider.
Test Results:
If there is a need for communication regarding your test results and you are not available, we will leave a message with the person who answers the call, the answering machine, or voicemail. We may also communicate with you thru the patient portal.
Respect:
We expect our patients to respect the privacy of other patients. If you obtain information about another patient you are to notify us immediately so that we can take corrective action.
Appointment Reminders:
If it is time for you to make a routine office visit (i.e.: 6 month check-up, annual check-up) you may be contacted via mail, voice, text, email or portal informing you to contact us to make an appointment. Any of these methods may include our office name, the date of the appointment and the name of the provider.
Communication From Our Office:
Periodically you may receive communication from our office in the form of emails, direct mail, or text messages. If you wish not to receive this communication , please inform our Privacy Officer in writing.
TENT Procedures:
If there are any procedures or information in this notice that you would like us to discontinue, you will be responsible for placing your request in writing to the Privacy Officer at Tallahassee Ear, Nose, & Throat-Head & Neck Surgery, P.A. for consideration.
Complaints:
You may notify in writing the Privacy Officer at Tallahassee Ear, Nose & Throat-Head & Neck Surgery, P.A., or contact the Office of Civil Rights if you have a complaint. Disputes not resolved by the complaint procedure shall be resolved by binding arbitration in Tallahassee, Florida under the rules of the American Arbitration Association with each party responsible for it's own attorney fees and costs.
Your Rights and Protections Against Surprise Medical Bills:
The No Surprises Act (NSA) establishes new federal protections against surprise medical bills. Surprise medical bills arise when insured consumers inadvertently receive care from out-of-network hospitals, doctors, or other providers they did not choose. Click here for our notice regarding this act.
Acknowledgment:
You will be asked to sign that you have received the Patient Privacy Notice and that you understand everything in the document. You may also give us permission in writing to disclose or release protected health information to specific individuals. To access the disclosure form, click the button below.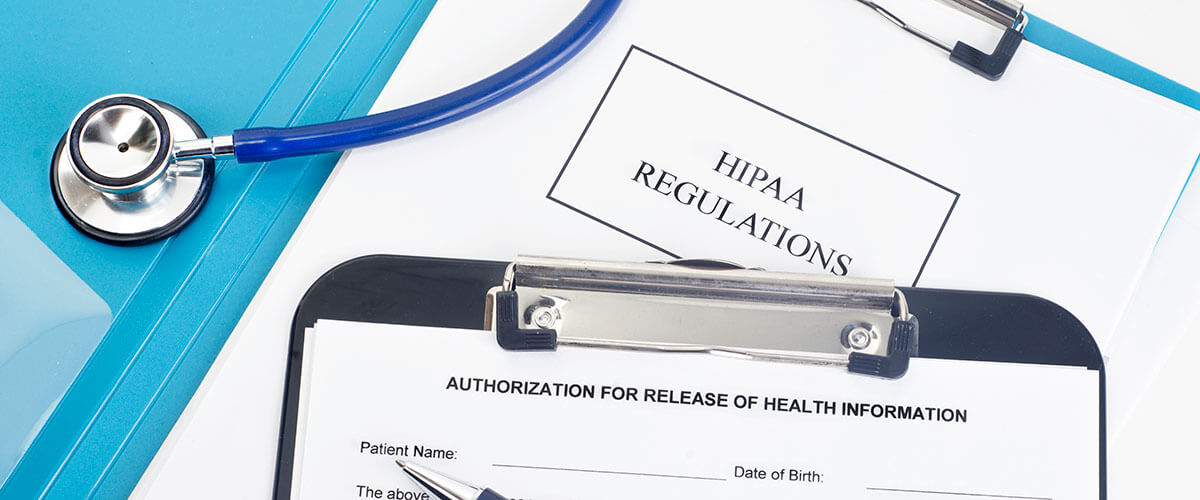 Patient Privacy & HIPAA
Tallahassee Ear, Nose & Throat – Head & Neck Surgery, P.A. is required by the 1996 Health Insurance Portability & Accountability Act to distribute this Notice of Patient Privacy.
This notice describes how information about you may be disclosed, and how you may access this information. You can learn more about the notice by reading a summary here or click the button below to view the full document.
---
Our Responsibilities
Tallahassee Ear, Nose & Throat-Head & Neck Surgery, P.A is required to:
Abide by the terms of this notice.
Maintain the privacy of protected health information by law.
Provide you with this notice as to our legal duties and privacy practices with respect to information we collect and maintain about you.
Notify you if we are unable to agree to a requested restriction.
Accommodate reasonable requests to communicate health information by alternative means or locations.
We reserve the right to change our practices and to make the new provisions effective for all protected health information we maintain. A revised policy will be posted in the lobby. We will not use or disclose your health information without your authorization, except as described in this notice. We will also discontinue to use or disclose your health information after we have received a written revocation of the authorization according to the procedures included in the authorization.
For more information or to report a problem, please contact the office of Civil Rights. There will be no retaliation for filing a compliant.
If you have questions and would like additional information, contact the practice's Privacy Officer, at (850) 877-0101. If you believe your privacy rights have been violated, you may file a complaint with the practice's Privacy Officer, or with the Office for Civil Rights, U.S. Department of Health and Human Services. There will be no retaliation for filing a complaint with either the Privacy Officer or the Office for Civil Rights. Contact OCR via email at OCRPrivacy@hhs.gov or use the following address:
Office for Civil Rights; U.S. Department of Health & Human Services
200 Independence Avenue, S.W.
Room509F, HHH Building
Washington, D.C. 20201
---
Examples of Disclosures
We will use your health information for treatment.

For example: Information obtained by a nurse, physician, or other member of your health care team will be recorded in your record and used to determine the course of treatment that should work best for you. Members of your health care team will then record the actions they took and their observations. In that way, the physician will know how you are responding to treatment. We will also provide your referring and/or primary care physician or a subsequent health care provider with copies of various reports that should assist in your treatment. If you submit to OSHA testing, your results will be sent to the facility where the testing took place.

We will use your health information for payment.

For example: A bill may be sent to you or a third-party payer. The information on or accompanying the bill may include information that identifies you, as well as your diagnosis, procedures, and supplies used.

We will use your health information for regular health operations.

For example: Members of the medical staff, and the risk or quality improvement team, may use information in your health record to assess the care and outcomes in your case and others like it. This information will then be used in an effort to continually improve the quality and effectiveness of the healthcare and service we provide. Occasionally, we offer training/shadowing opportunities to other professionals who are bound by our confidentiality standards.
We may disclose your health information to the following third parties if necessary.
Funeral Directors: We may disclose health information to funeral directors consistent with the law.
Business Associates: At times there are services from our practice where we use people that are contracted. We may disclose your health information to our business associates if it relates to payment, treatment, or operations. To protect your health information, however, we require the business associate to appropriately safeguard your information.
Public Health & Worker's Compensation: As required by law, we may disclose your health information to public health or legal authorities charged with preventing or controlling disease, injury, or disability.
Correctional institutions: Should you be an inmate of a correctional institution, we may disclose to the institution or agents thereof, health information necessary for your health and the health and safety of other individuals.
Law enforcement: We may disclose health information for law enforcement purposes as required by law or in response to a valid subpoena.
Federal law makes provision for your health information to be released to an appropriate health oversight agency, public health authority or attorney, provided that a work force member or business associate believes in good faith that we have engaged in unlawful conduct or have otherwise violated professional or clinical standards and are potentially endangering one or more patients, workers or the public.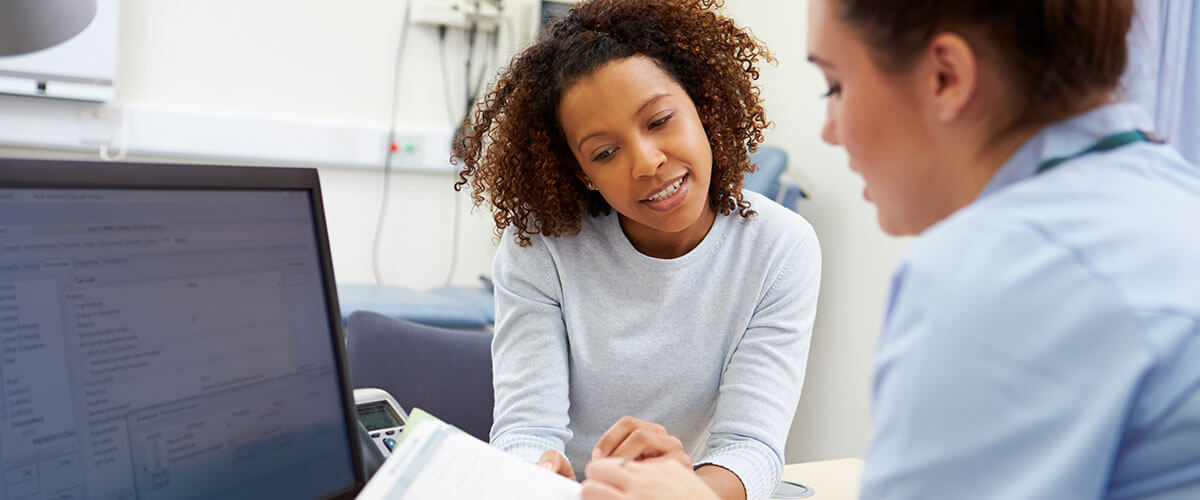 Your Healthcare Rights
Although your health record is the physical property of Tallahassee Ear, Nose & Throat-Head & Neck Surgery, P.A the information belongs to you.
You Have The Right To:
Be treated in a caring and polite way.
Be examined in private by your doctor or other healthcare provider, and you have the right to talk to your provider in private if requested.
You, your family, or your guardian has the right to tell us if something is seriously wrong. This is called presenting a complaint. If you present a complaint, your care will not be affected in any way. Also, if you have a problem that you cannot solve with your doctor, nurse, or other caregiver, please call the practice administrator.
Obtain a paper copy of this notice of information practices upon request.
Receive confidential communications.
Request in writing to inspect and copy your health record, as the law allows.
Request in writing to amend or submit corrections of your health record. A request may be accepted or denied upon review.
Obtain an accounting of disclosures of your health information.
Request in writing communications of your health information by alternative means or at alternative locations.
Request in writing a restriction on certain uses and disclosures of your information.
Revoke authorization to use or disclose health information except where that action has already been taken.
---
Your Healthcare Responsibilities
In order for Tallahassee Ear, Nose, & Throat-Head & Neck Surgery, P.A. to provide you with the highest level of care, we need your cooperation and help.
We Ask That You:
Be honest with us and tell us all that you know about your present illness, including times you have been in the hospital and anything else you know about your health that would help us treat you.
Tell us if you do not understand your diagnosis or treatment plan, so we can further clarify.
Tell us if you feel you cannot follow the treatment plan that is recommended.
Respect the right of other patients who are seeking care in our office.
Carefully consider the request that you do not smoke.
Provide staff with all the information they will need regarding payment for your medical care.